A taste of what we do from our award winning studio
(and beyond)
---
So much to tell you 🙂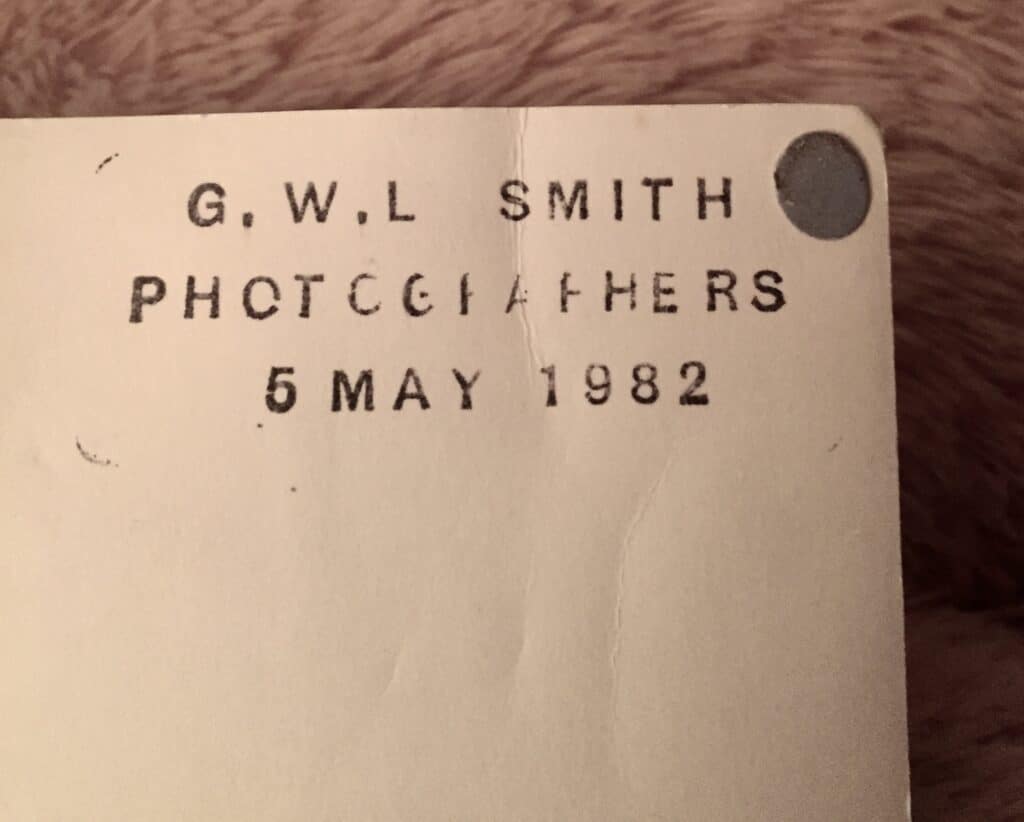 There's quite a lot that goes on at GWS Photography that most people don't know about.
We have one of the best portrait studios in the country for quality of work and location and comfort of the settings… but it would be too easy to say we just do portraits of people & pets.
One way or another, GWS have been creating photographs for people since the early 1980's, and over the years added quite a few major awards and worked our way up to Fellowship standard.
We work every day to make sure every client has the most amazing time, and the best finished photos to have that serves the purpose perfectly on why they came to GWS Photography.
Lots of people out there call themselves "photographers" , but only one studio is GWS and offers what we do.

The staff and employment opportunities
Since the start it has always been Grahame & Allison – sometimes helped at weddings by daughter Annie, a real small family business. We never set out to get rich but just to do what we love doing and create photography for people.
We've had four studios around East Lothian in recent years, and as soon as we moved to our current home at Wheatrig (in between Haddington & Longniddry) we approached Leanne – a client who had been in around 18 months earlier who was into photography, but more importantly was a good fit personality wise.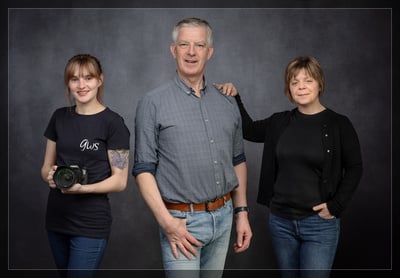 Photography can be taught very easily, but not everyone can connect with clients to create a great experience during the process of providing what they came to you for – photography.
Leanne is an amazing addition to the team, covering all the baby, maternity and cake smashers.
Our plan is to add an assistant/trainee photographer in early 2023, and maybe another junior later on in the year. Our plans are underway for that now, and we can maybe put something out there around February to start looking for the next amazing team member of GWS.
Maybe that is you… or you know someone who would be interested ?
Drop us a line and let us know.
---
Where do our clients come from ?
Our studio location in East Lothian was chosen specifically to be rural and peaceful, away from traffic and parking issues, but still close enough to Edinburgh to serve our biggest client population.
The conversion at Wheatrig was just perfect and we love it here.
We are asked at least once every week if we live at the studio – as it gives off that kind of cozy, homely vibe.
(We don't by the way, Grahame & Ali still live in Dunbar, and Leanne in Edinburgh).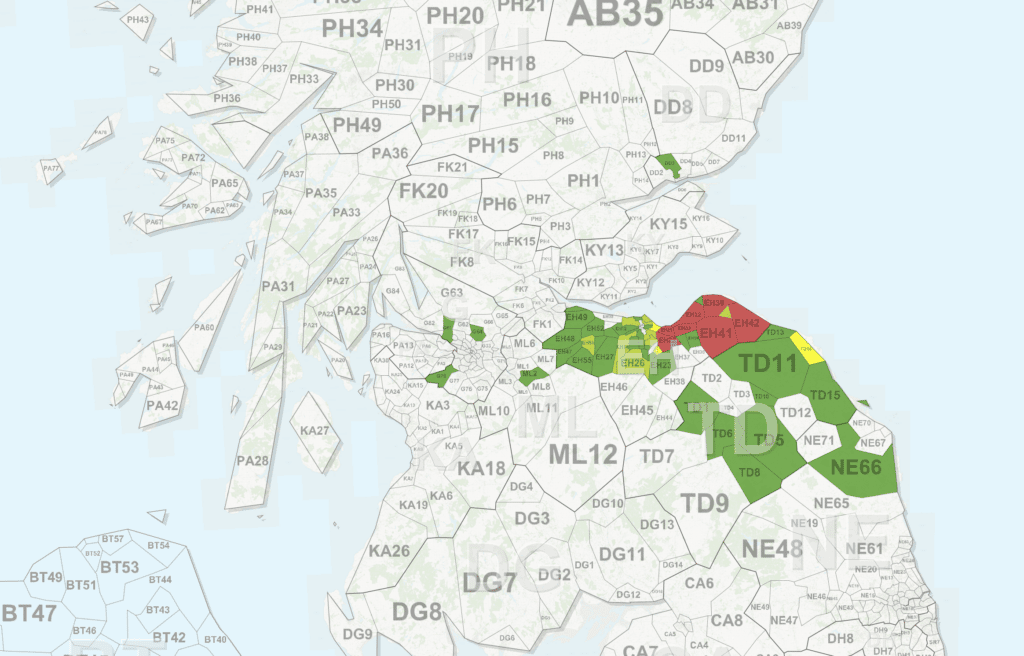 The heat map above show our client's homes for the last 18 months. As you can see our main area is East Lothian, but with Edinburgh and West Lothian being almost as popular.
Our amazing clients come from far and wide to visit us at GWS and to place their trust in what we have created.
Coming from Edinburgh we are just a short drive along the City by-pass and A1 and we are then only 5 minutes off the main road.
---
Families and kids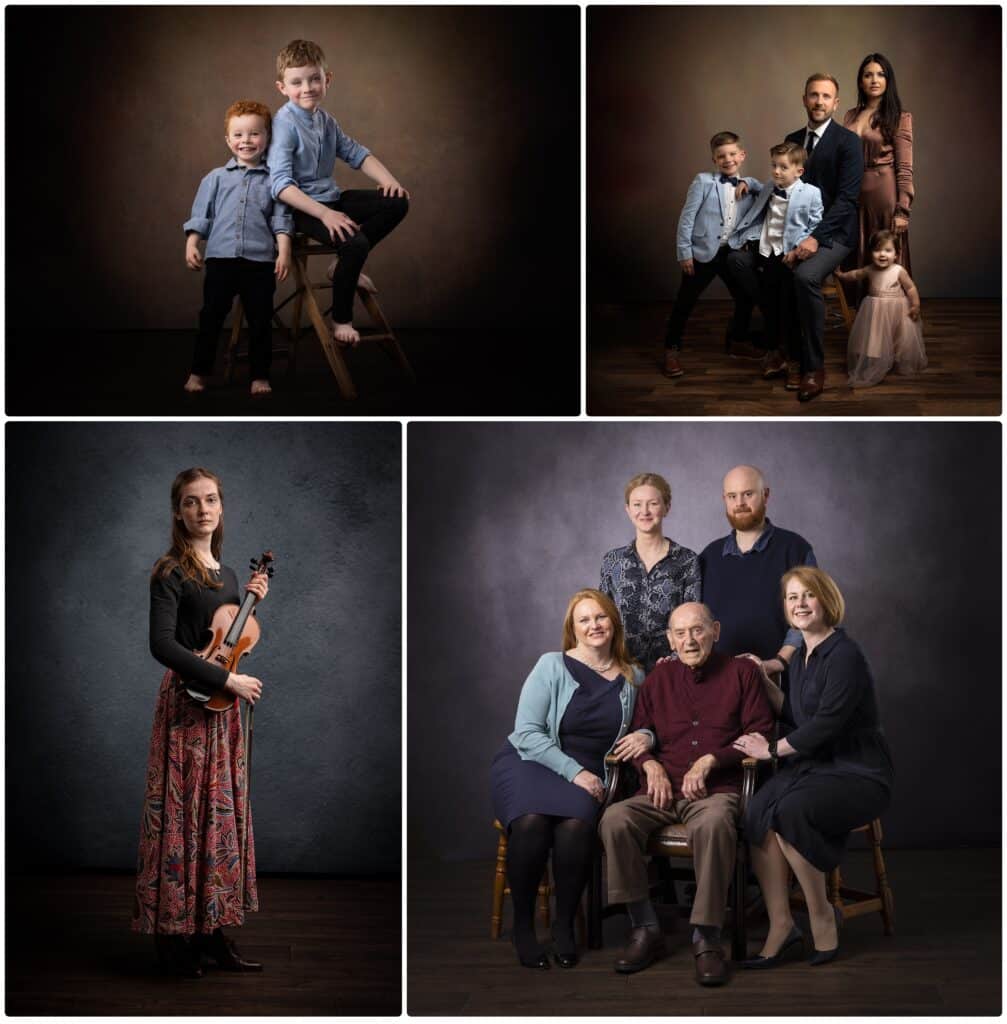 These shoots have always been the most fun and popular through the years.
Whether you fancy a classic style , or just fun and laughter…. whatever you want to show off at home with your family… we can shoot a style for you that will make sure your family portrait is exactly how you want it.
Studio family sessions are super chilled and relaxed, teas and coffees provided and outfit changes to suit you guys. No panic, no weather worries,, plenty space for the full family and loads of time to relax into it.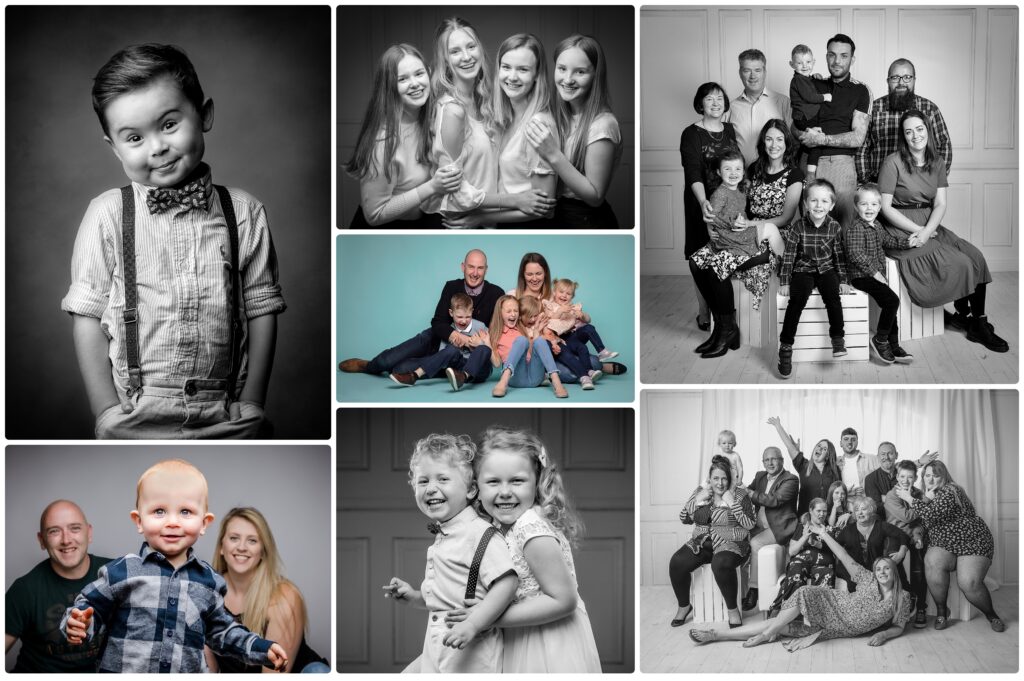 ---
Newborns & Cake Smashers
When we planned to open our studio at Wheatrig – with the lease signed in late 2021 – one of the first bits of the plan was to get Leanne on board and offer newborn portraits.
If you consider Leanne had never really worked professionally as a photographer until she started with us in February 2022 – she has came in and rocked the baby pictures, improving every month.
So with newborns, sitters and cake-smashers now accounting for at least 50% of the studio's bookings, and Leanne becoming one of the fastest to gain Licentiate with The Master Photographers Association, we are very excited for the future.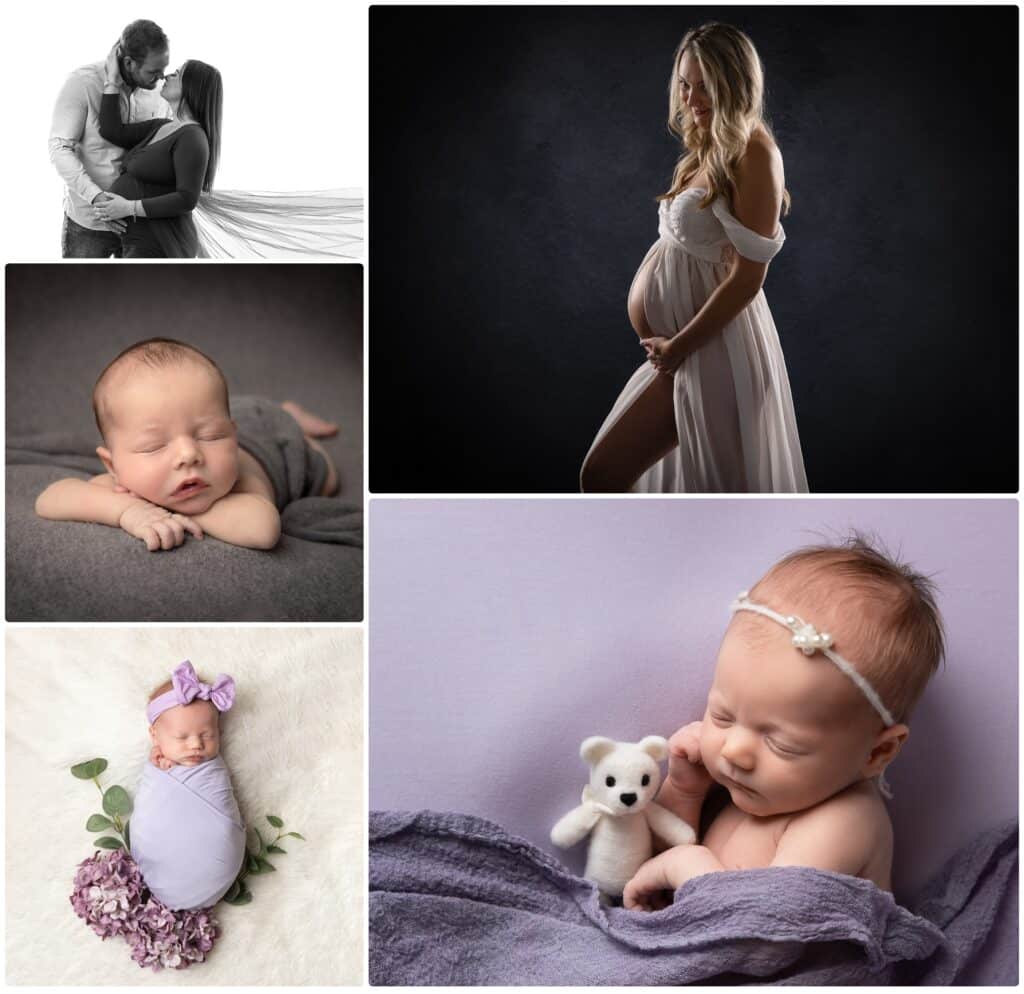 All our baby clients love what Leanne produces, and just as importantly – they love how she runs her baby sessions.
It's easy to look at Leanne's work now and forget she has only been doing this professionally for 10 months. Just think how good her maternity & baby photography will be in 2023 !
---
Studio Pet Portraits
"My cat (or dog) wouldn't sit like that for you… those pets are really well behaved!"
Yup, that's what LOTS of people say… but we have our ways… we've never not got the shot with dogs or cats. It just takes a bit of dog or cat psychology and experience to get your lovely pets to understand what we need – and reward them when they produce the goods 🙂
While Leanne is our baby whisperer… Ali is the pet whisperer !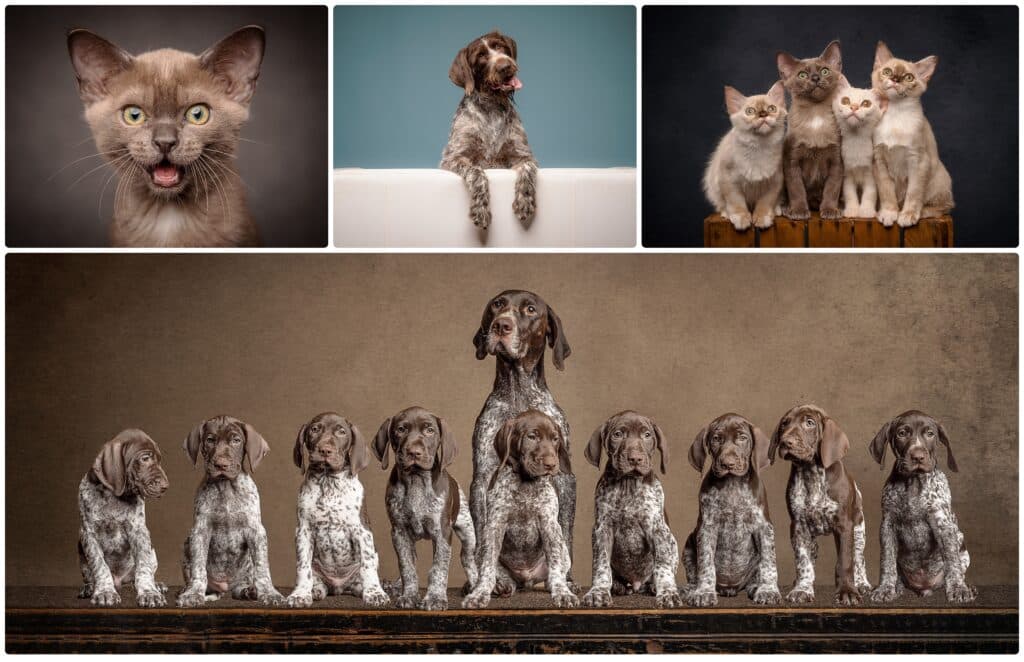 ---
Environmental dog & equine shoots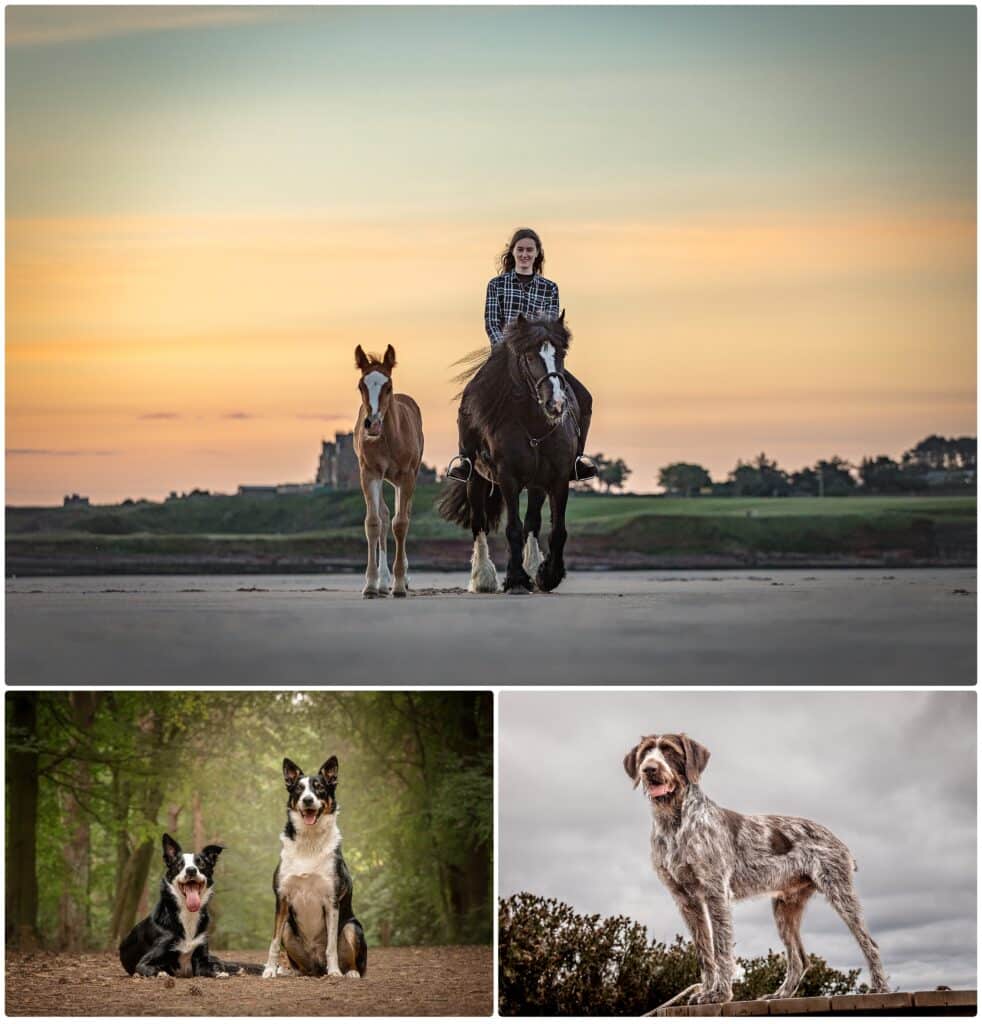 For all we love the control and ease of our studio sessions, there is something quite special about being out in nature with dogs or horses.
Well… we wouldn't do am equine portrait in the studio anyway lol
There is still a great skill to outside pet portraits, but we've been doing these for many years and know the best ways to capture the character for our clients.
---
Woodland family portraits
And families outside too ! We have to be sensible though. It's quite surprising how often we get asked for an outside portrait of a family, sometimes including a baby.
You have to think about the final photo… if you want an outside photo – to show off nature, beach, woodland etc a baby won't be seen… just too wee.
We'll advise what's best once we chat with our client though.
The big family portraits we do outside are always great fun and produce some incredible photographic memories.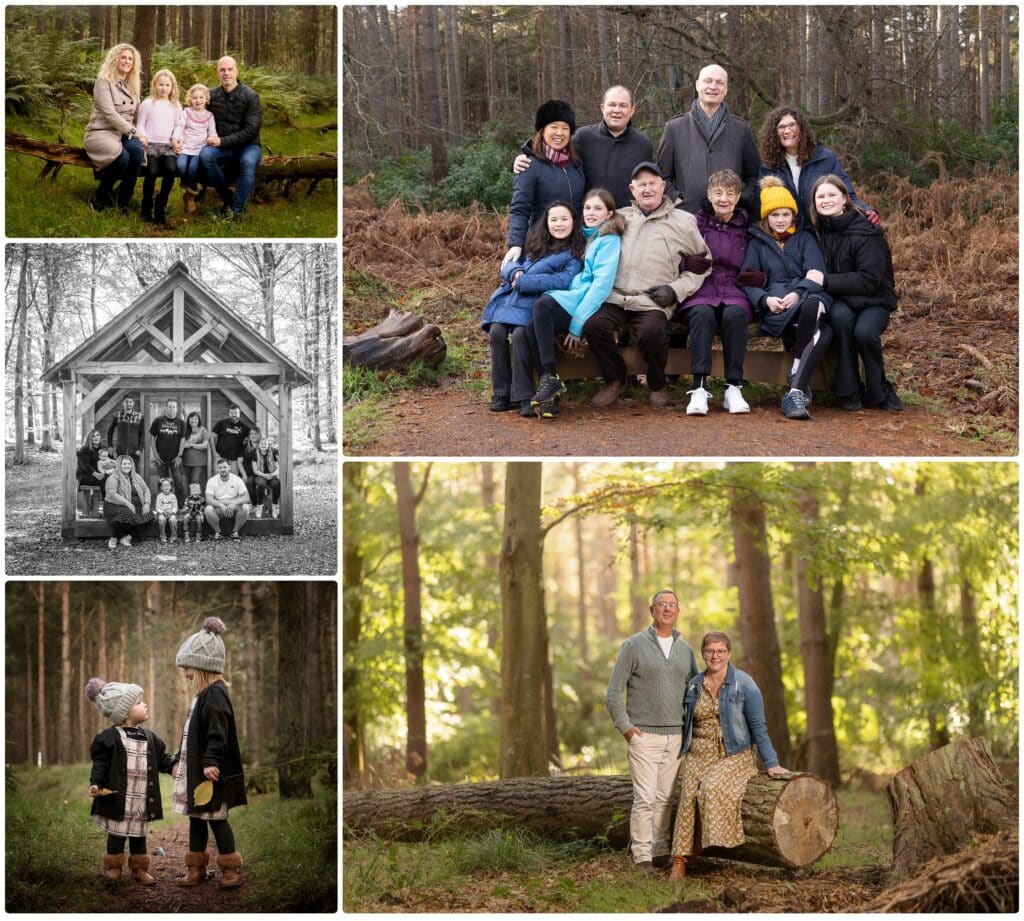 ---
Weddings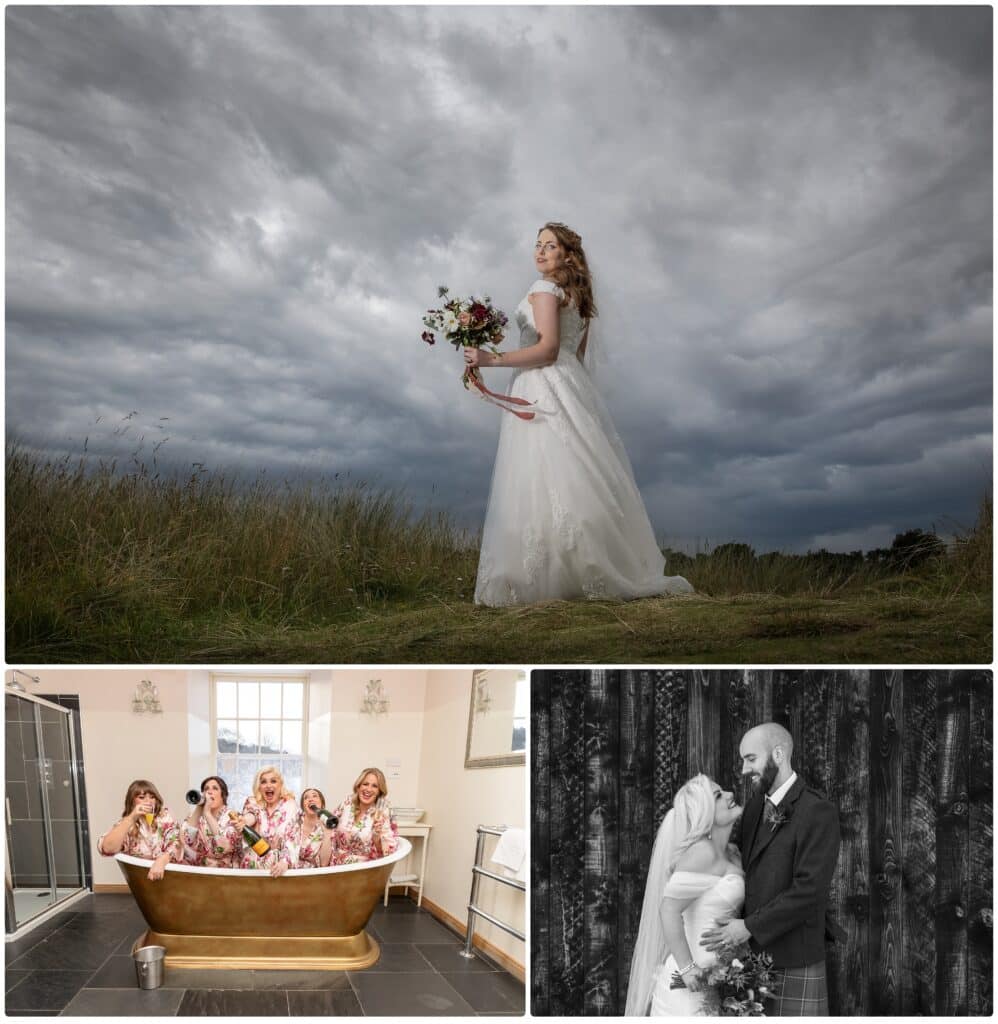 We tend not to advertise our wedding photography that much, as we always fill our wedding dates very fast. When you are planning a wedding and want amazing photos… it's best to hire a photographer that has lots of experience and will help your day run smoothly.
A great photographer is a valuable addition to the day to help it run smooth and relax everyone – while still getting top class photos.
If you'd like to download our wedding brochure – which doubles as a handy guide for couples planning weddings… then just click here.
---
Headshots / Portfolio sessions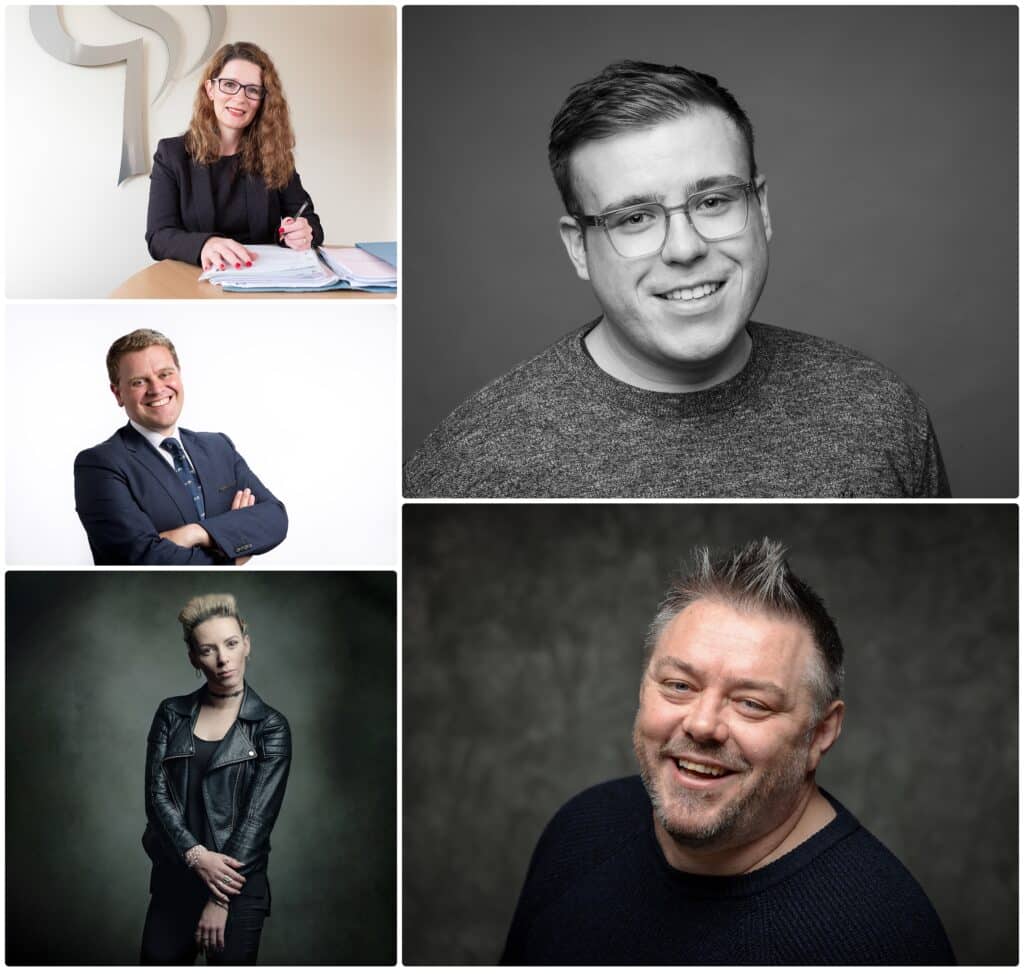 Dynamic head shots can give you the edge on promoting your corporate and professional image, and studio or office location business portraits from GWS are always sleek and business-like – whilst still showing the real person in the photos.
No-one wants to check out a website "about me" page and see the boring Police line-up style photos of staff, it can be one of the first points of contact, so you need to show the real you.
Maybe the business version of you, with an approachable and friendly look ? Maybe laughing ?
So long as your headshot sells the best version of you. That's what we create in our sessions.
---
Beginner photography classes & tuition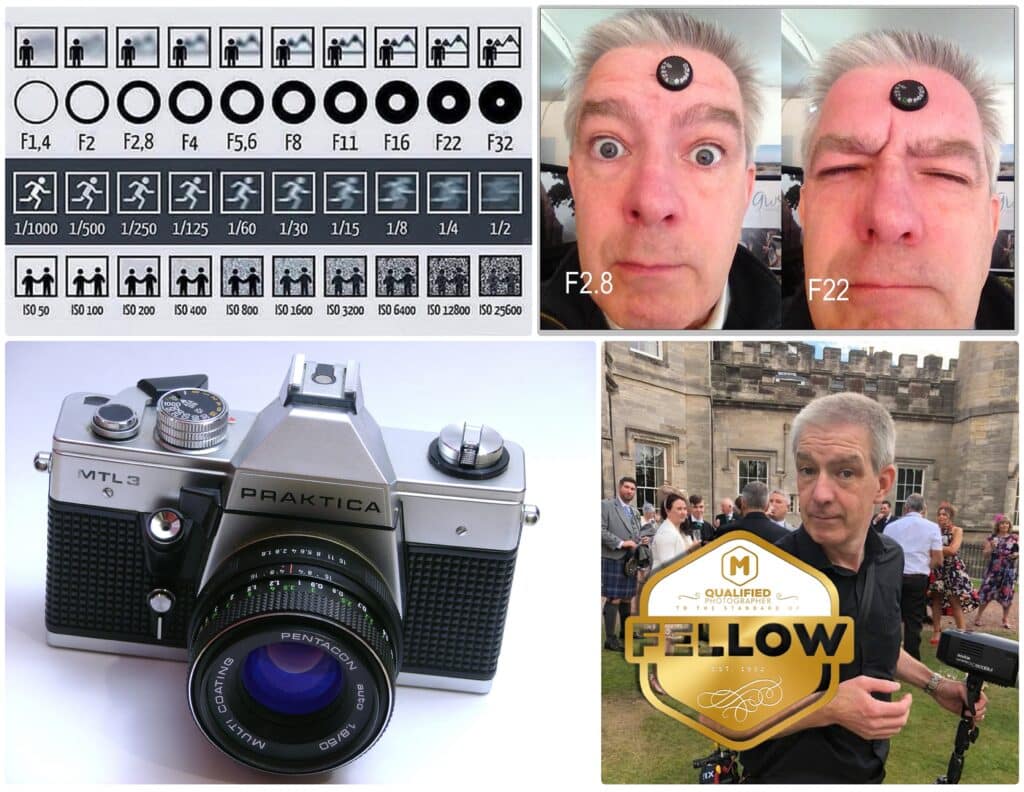 Basic camera and photography classes and tuition is a new addition to GWS.
Maybe you – if not you will know someone – that has a "real" camera and wishes they knew how to get the most of it.
Our new classes explain all the camera functions, when to use what setting and how it all works.
No rocket science degree required as we follow simple steps to guide everyone into the hobby of photography so that they can enjoy it more.
We offer several classes already that will soon be bookable online – or can be bought as Gift Vouchers – including "Understanding Your Camera #1 and #2", "Portrait Photography" , "Starting off in Wedding Photography", "Landscape", "Wildlife" and more…
Advanced and Professional Mentoring
Grahame has been a mentor and judge with The Master Photographers since being awarded his Fellowship – and has helped many new or struggling photographers to set up their business and make it more of what they want it to be.

At GWS we do one-to-one sessions with Pro (or wanting to be Pro) photographers and help with photography and lighting skills, marketing, planning, posing etc.
Many feel we wouldn't offer this as a service to any local photographers but we feel it's better all professionals offer a structured and quality service.
We would rather have good quality competition than hearing about people being let down by poor work or customer service.
If we can help raise the standard of professional photography than it will be better for everyone.
---
Gift Vouchers
A better gift than socks and after shave !
Photography is the Gift that lasts for ever, with photos on family walls and on shelves, so our session Gift Vouchers have always been popular, you can now buy or Tuition Classes as Gift Vouchers too… with a massive rush for them this Christmas showing there is a big demand.

You can peruse and buy our Portrait Vouchers from the link in the menu above, whilst we have a separate page for the Tuition and Photography Gift Vouchers.
If you would like a specific or unique voucher – we'd be happy to oblige too…. just send us a message.