Dog and Cat lovers, rejoice!
It's the Spring Pet Portrait Deal Bonanza !
A full studio pet portrait – dog or cat – and a desk framed photo of your favourite pic – all for only £29
---
Here's what's included :
Full studio session for your pet – up to 60-90 minutes
Refreshments for humans and pet
Relaxed surroundings in one of the best studios in the country
Return big screen viewing with MORE refreshments and chocolates (for humans) biscuits for pets and an amazing musical slideshow
A desk framed photo of your choice
And all for just £29 – usually £69.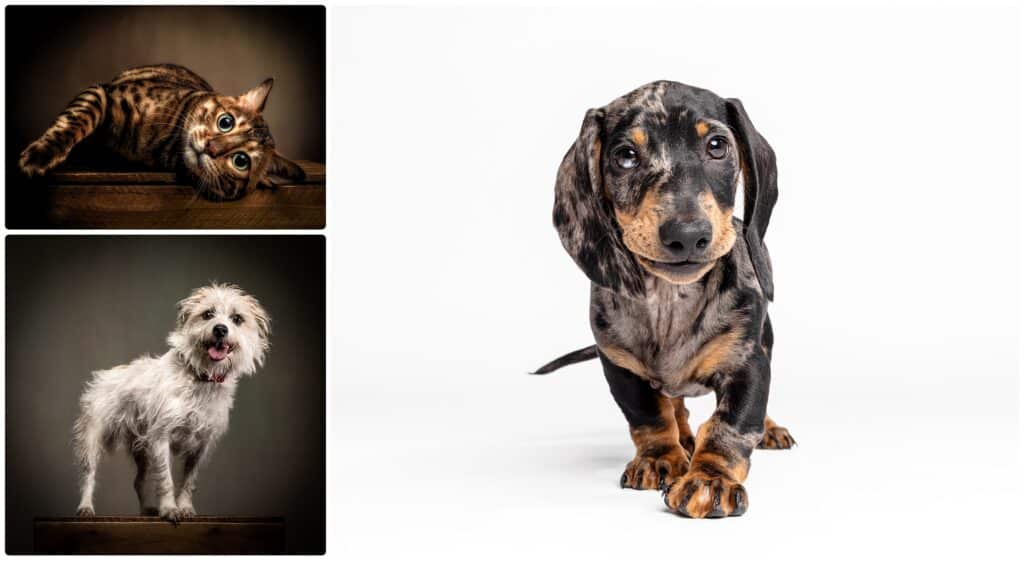 We know that our furry friends mean the world to us, and that's why we offer dog photo sessions that capture the love and bond we share with our four-legged companions. Here's why you'll love our dog photo sessions:
Firstly, our dog photo sessions are a fun and heartwarming experience that celebrates the joy and love we share with our dogs. Whether you're looking for a portrait of your beloved pet or want to capture the special bond you share with your furry friend, our dog photo sessions will create memories that you'll cherish forever.
Secondly, our professional photographers have the skills and experience to create beautiful, high-quality portraits that showcase your dog's unique personality and character. From playful poses to artistic shots, every photo is carefully crafted to create a beautiful and timeless masterpiece that you'll be proud to display in your home.
Finally, our dog photo sessions are a great way to celebrate the love and bond we share with our furry friends. Whether you're a new dog owner or have been a dog lover for years, our photo sessions are the perfect way to capture the joy, love, and companionship that our dogs bring into our lives.
So if you're a dog lover looking for a fun and heartwarming way to celebrate your furry friend, book a dog photo session with us today. You'll love the experience, create something beautiful, and make memories that will last a lifetime
---
How do you book – well, it's easy – but be quick – at last count there were only 5 or 6 spaces left with this amazing offer… just book up now with this form….