We don't advertise our wedding work much on our website – in fact, we don't even have a wedding photography page – as we only shoot around 10-12 weddings a year and fill our diary up quite quickly.
It's the studio work that takes up 95% of our work at GWS… but in saying that – the weddings that we do take on… we love every one of them !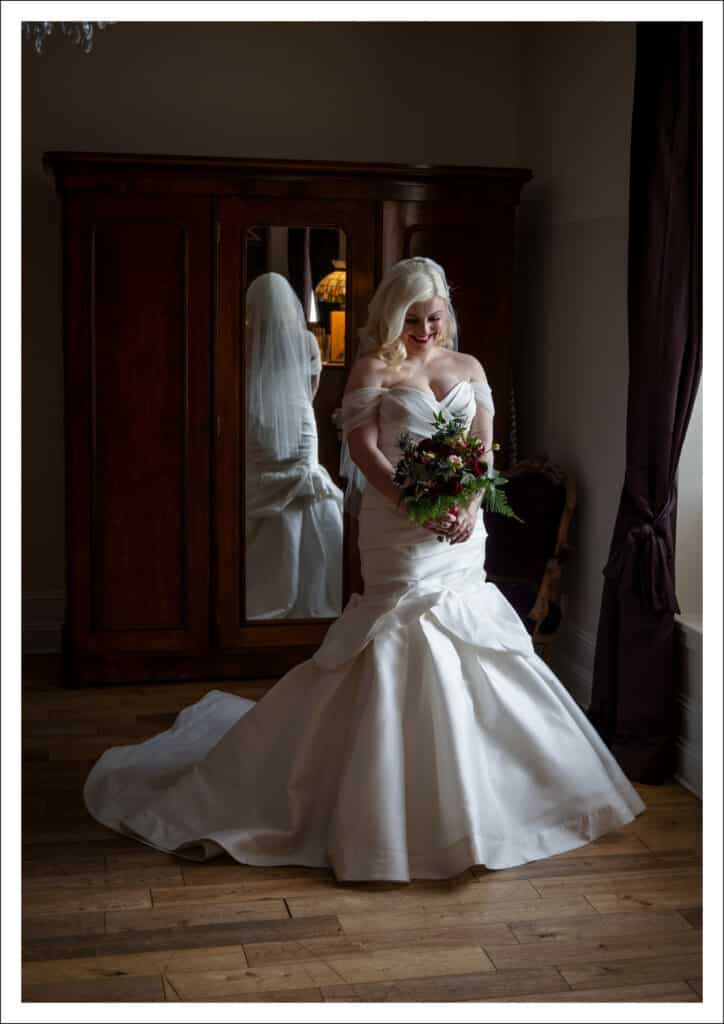 It was a trip up to Inverurie on Friday 16th for the wedding of Carrie & Richard on the Saturday. It was thick with ice and snow up there – in fact we got the car stuck twice… once on the way to the wedding in the morning… a photographers true nightmare !
But we got there and had a fabulous day at Logie Country House.
The winter setting was gorgeous and the bride and groom were the perfect couple to work with, not flinching at all in the -7′ temperature, and suggesting more outside photos in the snow !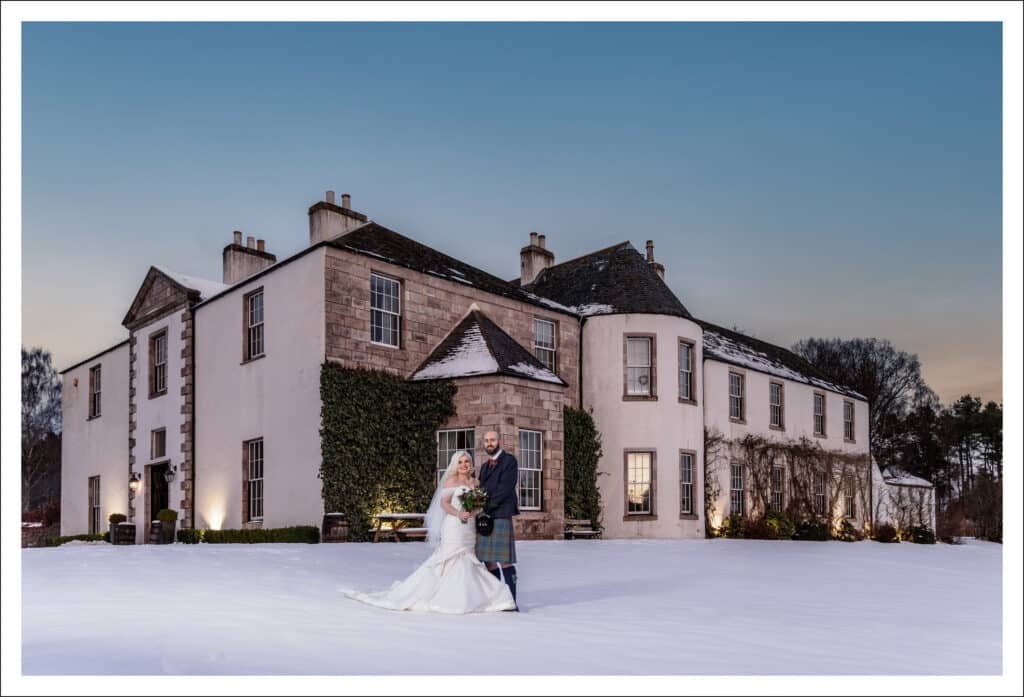 If you fancy having a chat with us about your wedding photography, then just use the contact form on the website, or the chat function, and maybe we can meet in our studio for a coffee and wedding chat.
G.x